My Mission
I work with current and future leaders who want to make a difference in both their work environment and society at large. I guide them in their inquiry to find a fulfilling direction and a path from which they can live authentically and in integrity with themselves.
Profile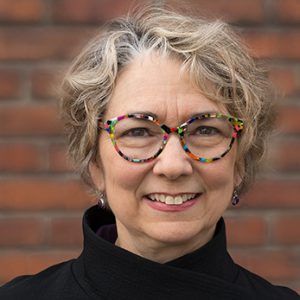 Lyse Mérineau, MA, PCC
Psychosociologist and Orientation Coach
I have deep conviction that today's leader is called on to be authentic and committed, and has the courage to stand up for what matters to him or her. This leader has the resolve to step out of their comfort zone and is willing to question their mindsets. This leader is also a co-creator of transformation and is connected to their essence and raison d'être. This kind of leader has a vision or a project that serves the common good in their own life, in their organization and in society. Integra is committed to serve such a leader to the ends of bringing a leader's unique essence to the forefront of their work.
Coaching Services
INTEGRA offers three types of services, each of which is specifically tailored to your specific needs. Choose yours.
This type of coaching is for leaders who want to lead from their leadership DNA. This provides them a foundation to lead with a renewed sense of purpose. It provides them with the possibility to live their full potential, to accomplish themselves and make the difference they strive for.
This coaching option helps reveal what drives and motivates a young future leader so that he or she may find the direction that suits them best with their unique talent. Discovering their "X" enables them to find their place and take their place.
I am introducing a new program for small groups of 4 to 6 individuals seeking to make a difference and find a professional direction that relies on their unique talent and contribution
Testimonials
Here are some testimonials from those who have benefited from Integra's services.
I have to say that the work we did together few years ago has had such a great and positive impact for me. My team really came along and as a result, we were able to achieve our objectives. I feel proud of them for their growth and achievements… and the true reward for me from my leadership development is that my team nominated me for our organization's "Excellence in People Leadership Award". Based on the new vision of success for that time, I can look back and truly say I did it!
Prior to my coaching sessions with Lyse, despite my accomplishments and successes, I was very much trapped in comparing myself to others in my field of graphic design. After a few meetings with her, I was able to pinpoint my unique way of creating and relating to my clients. This allowed me to discover my professional fingerprint. As a result, I have much more freedom and pleasure in creating for each of my clients. They appreciate it and are precisely looking for what I offer them in my unique way.
The coaching has been a true revelation for me. Lyse's approach has allowed me to take ownership of my role and has led to profound transformation that affect every facet of my work. From a human perspective, the renewed commitment of my team is tangible. From a structural point of view, the phenomenal growth we are experiencing is no longer a threat to the organizational balance. And from a financial perspective, these changes are translating into increased revenues. Above all else, the spark for me is that I now have a very clear vision of the kind of leadership I want to exercise.
Being both a professional artist and manager of a theater company, I have succeeded through Lyse's coaching to bring forth one of the biggest changes: transforming my level of confidence in my ability to be a (good ☺) general manager. This confidence provoked a change in my inner posture towards work, partners, and employees. It has even had a major impact on my behavioral patterns and my practices. By being more efficient in my position as General Manager, I have freed up time and energy which I can now devote to my art. Moreover, I have succeeded in keeping the integrity of my artistic vision. Which I am tremendously thankful for.
I started with Lyse with an ambition to transition to a career where I could have a more positive impact on society; but was at a loss as to where to channel my skills. Her incredible intuition and experience has guided me to understand myself in a way that I never thought could be possible and has opened my eyes to a career path that I have no doubt is perfect for me to flourish in.
I am grateful and I appreciate all the work we have done together. I really feel I am at the right place, and I enjoy it so much! Thank you, a thousand times. I feel I am very privileged to be so happy.
Lyse's methodology provokes profound revelation in those who work with her.
Almost magically, she helps people reveal themselves and find their direction. With Lyse, you get your responses!
Reach Out
If you would like to know more about Integra's services, please reach out to Lyse for an appointment using either her contact information or the forms below.